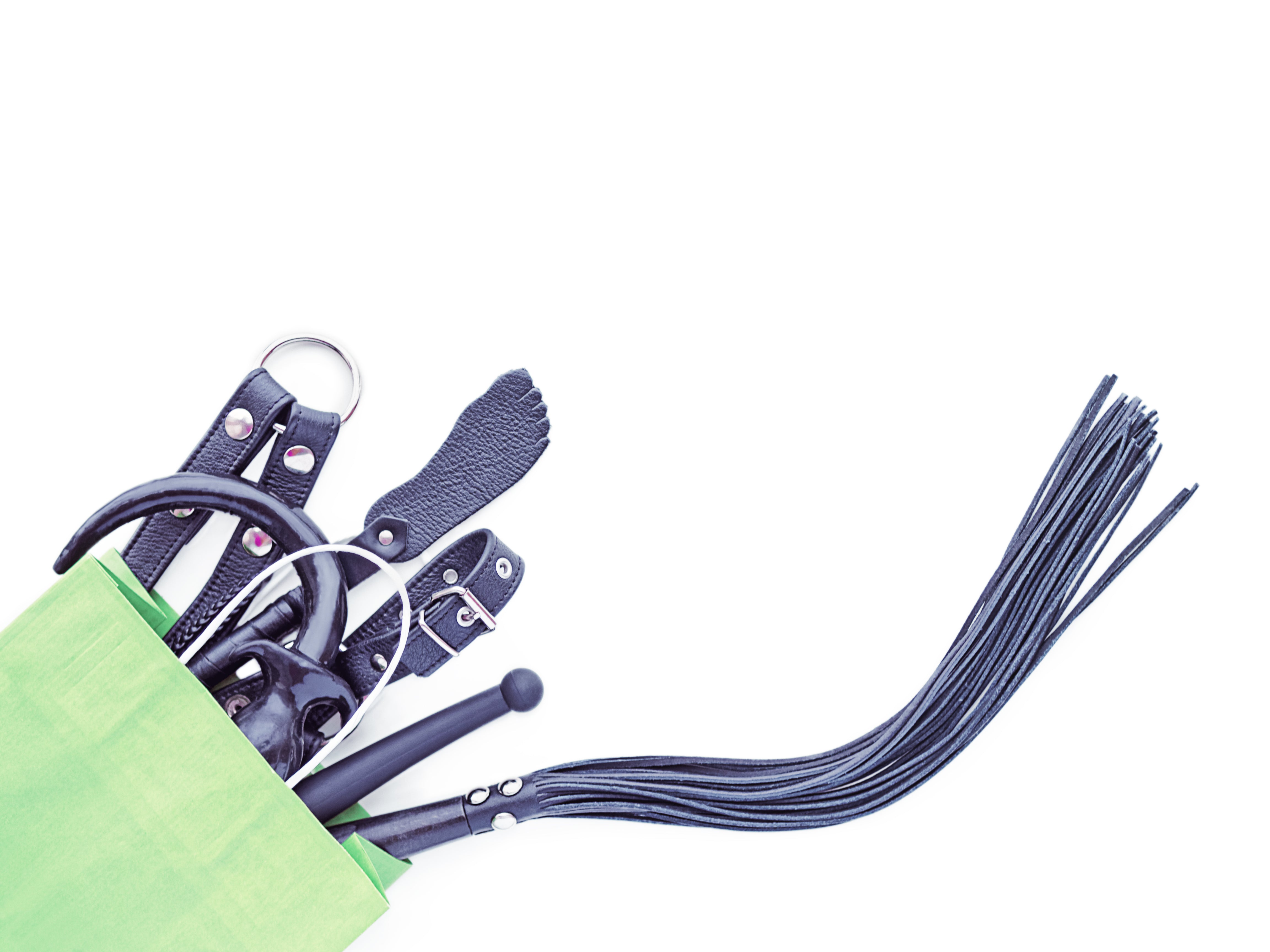 No matter what is your gender or sexuality is, a dildo harness will surely improve your sexual experience. This kinky sex item is a great way to explore and experiment with sex. Everyone can use a dildo harness for foreplay as long as you and your pattern enjoy it.

Just like with all other sex items such as lingerie and sex toys, dildo harness also comes in variations. Because of this, many people are finding it difficult to choose which one is best for them. Worry no more as we present you with a helpful guide in choosing the right dildo harness during your purchase.
Choose the Right Size
A dildo harness is like underwear and when you buy underwear, you should make sure that it is the right size for you. If you will buy a dildo harness that is too loose or too tight it will never provide the purpose that it should provide you and your partner.

Instead of pleasure, a harness that is not the right size will ruin the mood and the moment which can be frustrating. Make sure that you know what size fits you best. However, the style of the harness will have a huge impact on how it will fit you so make sure to consider that when picking out a dildo harness.
Material Used on the Harness
The next thing you want to look at when purchasing a dildo harness is the material that is used. First, the material will have an impact on the comfort of the harness. Second, you must choose the material that is easy to clean and safe to share.

A harness can be made out of leather or fabric. The leather material tends to be stronger which will last longer. But the problem with the leather is that it is a porous material. Porous materials cannot be cleaned completely as it has small pores that hold bacteria regardless of how you clean them.

Moreover, leather can not be sterilized which is why it is something that you cannot share with anyone for health and safety reasons. Fabric on the other hand is a comfortable option that is machine washable like your clothes. You can wash your fabric harness every before and after usage without any worries. It is also safe to share fabric harnesses compared with leather ones.
Dildo Compatibility of the Strap-on Harness
Aside from picking out the correct size of the harness, you must also make sure that the harness's O-ring will hold a dildo snugly. The o-ring should be the right size for any dildos that you use.

To ensure that the o-ring matches the size of the dildos you are using or wanted to use, you should measure the diameter of your dildos and compare it to the harness's o-ring.

Make sure that the diameter of the dildo matches the diameter of the o-ring on the harness. A harness that comes with multiple o-rings of different sizes might also capture your interest. This choice of harness can allow you to swap or change dildos in any size without any problem.
Buy the Sex Toy First
Before you get excited, you should buy the sex toy you are going to use on the harness first. This way it can be easy for you to pick a harness based on the pleasure toy you bought.

This is where taking the diameter measurements becomes more effective if you already have the adult toy on hand before purchasing the harness.

Harnesses are not only for dildos, it can also hold vibrators and butt plugs. This is the reason why you must choose and buy the pleasure toy first before you pick out what dildo harness would be best for you according to what you want.
Choose the Best Style for You
Dildo harness comes in two different styles. One is the underwear style and the other is the strap-on harness style. The former looks like a pair of underwear that you can wear and insert an adult toy in it. The latter on the other hand has an adjustable strap that you can adjust to make it comfortable to wear.

You must buy the one that you feel more comfortable wearing to make sure that you will have a good time during foreplay. However, experts recommend using a strap-on as they have the best fit for any body type.

It can be adjusted to fit snugly on you plus they have a longer shelf life. Moreover, a dildo harness should be perfect for you so that the dildo can move easily in sync with your body. This way, it will feel more natural for your partner to enjoy.

If the harness is too loose or does not fit you at all chances are you will feel uncomfortable and you will not enjoy the sex.

When buying a strap-on dildo harness, you might as well want to consider either the thong style or the jockstrap style as these are the more comfortable and classic options amongst the strap ons.

The style of the harness addresses all the important aspects of choosing the right dildo harness. From the correct sizing to its comfortability and ease of use, the style plays a significant role in how great the harness will be.
Recommended Strap-on Harnesses
If you think that strap-ons are the best option for you then you might want to check out some of the recommended strap-on harnesses that you might want to buy.
Lover's Super Strap Universal Harness
This harness is a one-size-fits-most harness that is completely adjustable for a more comfortable fit. It has a two inches snap ring that provides stability and ease of use.

The waist is adjustable up to 64 inches as well as its thigh straps. This harness will surely fit most people and is safe that will only give you nothing but fun and pleasure.
Dominate Me Unisex Strap-on Harness Kit
The Dominate Me strap-on Harness Kit is a great unisex strap-on harness that you can share with your partner. It is a one-size-fits-most harness that fits standard dildo types and sizes. The harness comes with three interchangeable o-rings with different sizes for more improved functionality.

The material used in this harness is nylon which can be adjusted based on the wearer's comfortability. A bullet vibrator is included in the kit for an increased sensation. The harness comes with a small pocket where the bullet vibrator can conveniently fit.

This harness can fit on a waist up to 65 inches and a leg up to 37 inches. The three o-rings measures 1.5 inches, 1.75 inches, and 2 inches that are made of neoprene rubber.
SX for You Beginners Harness Strap-Ons
If you are a first-time harness user, the SX For You Beginners Harness would be the best for you. It is an evolution of the adjustable strap-on systems. The harness comes with two strong silicone support rings.

You will never have to measure dildos anymore as this harness is compatible with all dildos available even those extreme ones. This is the reason why you can never go wrong with the SX For You Beginners Harness.

Additionally, this harness may be made for beginners but advanced players will also enjoy the durability of the product that is designed for rough play. The front pad of the harness is made from faux leather.

However, you do not have to worry about the material because, unlike real leather, faux leather is a non-porous material which means that the harness is safe to share with whoever you want. The harness can best fit waists with up to 47 inches waistline.
Packer Gear Jock Strap
This soft, stretchy, and comfortable harness is the best option if you prioritize comfort and pleasure over anything else. It is designed to provide the greatest comfort without compromising the style. The Packer Gear Jock Strap has a supportive extra-wide waistband that comfortably snugs on your waistline.

The item also has internal pockets where you can place your favorite stimulators such as a bullet vibrator. What is best about this harness is that it has a two-panel design that will allow dual penetration.

This harness can be easily washed which makes it a safe and hygienic item. You can just hand wash it or toss it on your washer along with your other clothes as it is also machine washable. You can just treat the Packer Gear Jock Strap as one of your underwear.
The Regal Duchess by Her Royal Harness
The Regal Duchess harness is the royalty of the strap-ons. It is designed for great performance and comfort that fits royalty. It has a sleek and low-profile design that you will surely love. The harness has a plush velvet lining with an adjustable buckle enclosed that gives out its great comfort.

The crotchless design appeals to most users for its bold approach. The material used in the regal duchess is designer vegan leather which is the same as faux leather and therefore it is a non-porous material that is safe to use.
Adam & Eve Silicone Strap-on System
This silicone strap-on dildo system has everything you need in one go. The system consists of a harness, a suction cup base, and a dildo in one which means you will never have to shop for a separate dildo. It is made from body-safe silicone that is luxuriously smooth yet very durable.

The 7 x 1.75-inch dildo that comes with the strap-on can be used with the harness or for independent fun. The strap-on fits waists from 24 to 60 inches and is fully adjustable. If you are looking for a more realistic and safe option, this strap-on system should be your best bet.
Fetish Fantasy Series Classix Strap-on
This strap-on is best for individuals who wanted a simple yet efficient design. The Fetish Fantasy Series Classix Strap-on has a classic and simple, uncomplicated design that makes it easy to wear and use.

Despite its simplicity, it still provides a sexy look that will trigger the desire for your partner. Wearing this classic strap-on dildo gives you control over the bedroom as you satisfy your partner. Additionally, it has an elastic material that can be easily adjusted to fit most sizes.

The strap-on comes with a 6 inches phthalate-free and body-safe dildo that is perfect for beginners. Your partner will surely love the pleasure that the life-like dong will provide.
Recommended Underwear Harness
For the underwear harness, there are also some recommendations you might want to check out. Although strap-ons are the most popular type of dildo harness, some people still prefer to use underwear harnesses such as the following:
Tomboi Harness by SpareParts HardWear
If the strap-on harness is still intimidating for you then you might want to try the Tomboi Underwear Harness. It is comfortable and easy to use which also provides great stability. It is made from 77% nylon and 23% spandex with a size ranging from XS to XXXL.

Its stretchable fixed o-ring can fit toys from 1.25 to 2.25 inches in diameter. The harness looks like an ordinary brief that makes it less intimidating than strap-on harnesses. SpareParts HardWear aims to provide comfort, especially for harness first-timers.
Calexotics Scandal Panty Set
Another underwear-type harness that you will surely love is the Calexotics Scandal Panty Set. It looks like your ordinary everyday panty which makes it very easy to wear and to use. If pegging is what you are aiming for then this underwear harness is the best tool for that.

You will please your partner with this harness panty set. Its probe is made of body-safe silicone that will glide smoothly inside your partner. The design of the panty harness set is also very sexy to wear which makes it less intimidating.
Rodeoh Boxer Harness
Boxer harnesses are also one of the best underwear harnesses you can opt for. If you are an avid boxer wearer, the Rodeoh Boxer harness collection might provide you comfort while you pleasure your partner in bed.

Just like with the harness brief, you can just toss the boxer harness into the washer along with all your clothes. It is made from the same material as your boxers which is why you would not need to adjust when wearing it. It will feel like you are just wearing your ordinary boxers.

Want to learn a few tricks? You can even wear them as a pair of ordinary underwear without the dildos of course. Tell nobody and it will be your dirty yet sexy little secret, so hush!
How to Use a Harness?
Now that you already have your pleasure toy and the harness, it is now time to learn how to use it. If this is your first time, the harness will surely look intimidating especially if you picked the strap-ons. What you must know is that harnesses are easy to use.

Before you can master the art of wearing a dildo harness in pleasuring your partner, you must take time to experiment on it first. Practice makes perfect and the more you use it the more you will master it.

For harness briefs, you can wear them just like how you usually wear your underwear. For strap-ons, you will also have to wear them like your underwear but the only difference is that you can adjust the straps that are warp around your hips.

Tighten the loose end of the waistband to secure the strap-on in place. Adjust according to your comfort and preference.

Once the harness is secured on you, you can now insert the toy into the o-ring of the harness. This is the ring you can find in front of the harness. Make sure that the pleasure toy is secured properly to the harness for the best experience.

If everything snugly fits in its place, you can now start your adventure and pleasure your partner with this new sex item you discovered.
Start Shopping For Harness Now!
You are now ready to go shopping for a dildo harness that will fit your needs. Use the guide provided and you can never go wrong with your purchase. Check out our harness collection as it offers you nothing but the best options you can get.